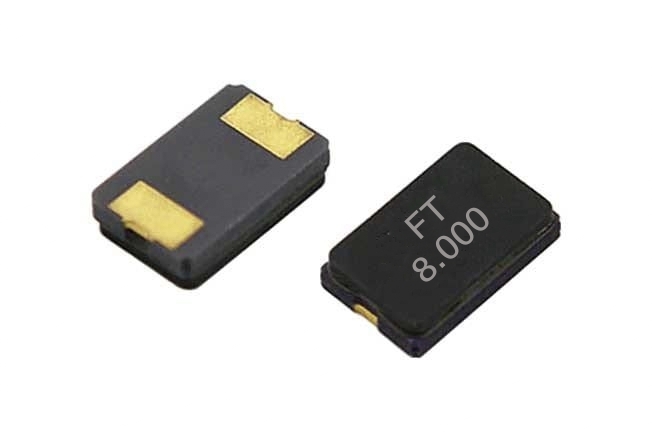 The Essential Role of LVDS Clock Oscillator in Electronic Circuits
What is an LVDS clock oscillator?
Clock distribution in high-speed digital systems is made possible by the LVDS clock oscillator, which is affordable and dependable. A wide range of applications benefits from the low power consumption and low jitter performance of LVDS technology. In various applications, an LVDS oscillator is crucial for data transmission and synchronization. Compared to conventional clock oscillators, it has several benefits, including low power consumption, good noise immunity, and a broad working temperature range.
Electronic components called LVDS clock oscillators are used to provide accurate and reliable clock signals. They aid in ensuring precise data transport and processing, which is crucial in applications where time is crucial, including digital video and audio.
Which type of oscillator output signal suits your needs the best?
Everything relies on the particular requirements of your application. To comprehend their advantages, let's examine the above signal kinds in further detail. This will help you choose which kind is ideal for your requirements.
The effectiveness of the analogue front end is safeguarded by LVDS outputs' ability to handle large data rates while minimizing noise emission. Additionally, by serializing the output bits onto an LVDS pair, some manufacturers have decreased the number of wires required to send the signals from one location to another. This further increases accuracy by preventing skew-related mistakes that can happen when transmitting data in parallel.
LVDS output, although LVDS has a lower power need and typically has fewer voltage fluctuations. For high-speed data transmission requirements like clock distribution or backplane transceivers, LVDS is frequently employed. Other advantages include easier implementation in CMOS ICs and lower sensitivity to noise.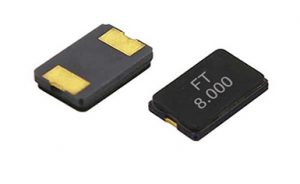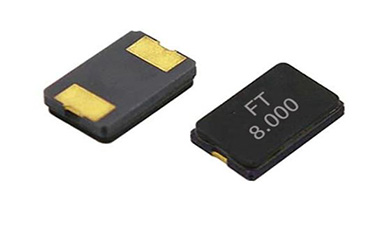 What is the purpose of the LVDS clock oscillator?
The fundamental building blocks of digital systems are LVDS clock oscillators, which deliver accurate and reliable timing signals for data transfer, synchronization, and communication. Digital systems must use LVDS (Low Voltage Differential Signaling) clock oscillators. They offer accurate and reliable communication, synchronization, and data transmission time signals.
A number of applications employ the effective serial data transmission method known as LVDS, which runs at low voltages. The function of the LVDS clock oscillators, the benefits of LVDS, and their drawbacks will all be covered in this article.
It is a well-liked data transmission technology utilized in various industries, from consumer electronics to medical devices. It is renowned for its rapid speed, low electromagnetic interference, and low power consumption (EMI). Numerous applications, such as embedded systems, networking, and serial communication, employ LVDS.
The Essential Role of LVDS Clock Oscillator in Electronic Circuits:
They are a crucial component of contemporary electronics. They assist in ensuring that equipment is operating at the proper speed and decreasing noise and power consumption. Many of the gadgets we use every day would only work correctly with them.
The LVDS clock oscillator is crucial in contemporary electronic circuits because it delivers precise and dependable timing signals for digital devices. It is employed in many different fields, including consumer electronics, telecommunication, computers, and aerospace. In this article, the function of the LVDS oscillator is discussed, along with its advantages and prospective applications.
Modern electrical systems require LVDS oscillators as a critical component. Their primary duty is to give digital systems an accurate, steady, dependable clock signal. High-speed data transmission, digital signal processing, and communication networks are only a few of their uses for them.
Features of LVDS clock oscillator:
Lengthy Working Temperature Variety.
-40°C to +105°C.
100 MHz to 200 MHz Output Frequencies.
40 RMS Phase Jitter Typical, 12 kHz to 20 MHz.
3rd OT or Important Quartz Project.
Outstanding control source refusal proportion.
Glitch-free production upon power-up and permit.
Hermetically sealed 3.2 mm x 2.5 mm porcelain set.
Compliance with the RoHS Directive and full compatibility with lead-free assembly are all features of this product.
The Benefits of LVDS Clock Oscillator Technology:
LVDS clock oscillator is perfect for usage in various electronic devices because they offer high-speed records transmission, low power consumption, and little noise operation. In this article, we'll go through the advantages of LVDS clock oscillators and why they're a wonderful option for many applications. It is a crucial component used in several electrical systems and gadgets. This clock oscillator's low-voltage differential signaling and low power consumption make it perform better than other clock oscillators. Additionally, it is extremely dependable and has a high-frequency response.
 At the receiver, LVDS needs a single resistor.
LVDS is more powerful since it is faster than other systems.
Highest Power Efficiency:
The device with the lowest power usage is an LVDS.
In that order, LVDS provide the best jitter performance than others.
Who makes LVDS clock oscillators more effectively than anybody else?
The top producer is the LVDS oscillator ChipSun. The most advanced manufacturing and testing tools were installed in two automated production facilities run by ChipSun Technology Co., Ltd. A technical team and qualified engineers form a strong technical force. The caliber of the supplies is crucial. Make sure the oscillator you are contemplating is constructed from robust, high-quality materials. The manufacturing process is the following phase. Make sure a recognized business manufactures the oscillator. The best supplier of low-cost LVDS oscillators is ChipSun.
Conclusion:
As a top producer of LVDS clock oscillators, ChipSun offers a range of dependable and affordable options for several applications. For your LVDS Clock Oscillator needs, we provide both standard and bespoke devices with a broad range of frequencies and output kinds. Our solutions are made for high-reliability applications, and it has been demonstrated that they can deliver great performance while using less power and money. Our company is a leading supplier of LVDS oscillator equipment because of its extensive product line and dedication to client satisfaction.