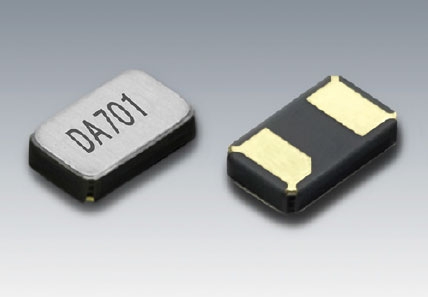 What is meant by a kds daishinku?
A well-known producer and retailer of high-quality quartz crystal devices and oscillators is kds daishinku. Mobile phones to communication satellites all employ quartz crystal devices and oscillators in some capacity. Due to innovative efforts starting with synthetic quartz crystals and continuing through to the final product, (KDS) has established a reputation for having unmatched technology and quality control in the field of crystal devices and resonators.
All disciplines of electronics, including telecommunications (including mobile phones, infrastructure, and short-range wireless), audiovisual, automotive, IT, Smart Meter, and medical industries, employ crystal products such as resonators, oscillators, filters, and optical quartz devices. Due to three major benefits, our resonators and oscillators are extremely well-liked in the telecom and automotive industries: competitive costs, high quality, and good dependability.
KDS can guarantee excellent standards because of its in-house production of row material and the development and manufacture of crystal devices and oscillators. With extensive experience in timing devices.
Features of kds SMD Tuning Fork Crystal Resonators / kHz Band Crystal Resonators:
SMD alteration split quartz resonator with a low 0.75mm profile, 3215 sizes, size, and weight.
A ceramic container with a metal cover that offers exceptional accuracy and dependability.
A metal lid was attached to the GND terminal (DST311S) to decrease EMI.
Applications that are sensitive to noise (smart meters, etc.) (DST311S).
The maximum Series Resistance available is 50k.
Compliant with AEC-Q200 (DST310S)
Applications of kds daishinku:
It includes radio-controlled clocks, digital household appliances, and mobile communications.
Automotive applications include multimedia equipment (AEC-Q200 Compliant).
Features of DST1610A/DST1610AL/DST210AC:
Ultra-compact SMD alteration split quartz resonator DST1610A: 1610size; elevation: maximum 0.5mm; DST1610AL: 1610size; elevation: maximum 0.35mm; DST210AC:2012size; elevation: maximum 0.55mm.
A ceramic container provides high accuracy and dependability with a metal top. Series Resaretance 50k is the maximum available (DST1610A).
A metal lid was attached to the GND terminal (DST1610AL) to decrease EMI.
Compatible with consumer electronics and mobile communications.
DST210AC is compliant with AEC-Q200.
Application of DST210AC:
Applications, mobile communications, consumer electronics, smart cards, and wearable technology, among other things (DST1610AL).

Why are you choosing a kds daishinku?
An electronic gadget called the oscillator generates a repeating electrical signal. It is utilized in several products, including timers, clocks, and electrical test equipment. Transistor, capacitor, and resistor make up the oscillator. It is a unique high-tech tool that is applied in several fields. It is a dependable, effective, and economical method for setting up and maintaining a wide range of frequencies. Anyone seeking a high-end, reasonably priced oscillator should strongly consider the kds daishinku oscillator. A useful tool for any electronics enthusiast, it offers a wide range of features and capabilities.
What are the benefits of kds daishinku?
In recent years, electronic gadgets have been getting smaller while gaining ever-higher performance and usefulness. Demand for the electrical components that make up these gadgets is rising to keep up with this trend.
Improved transmission speeds and great accuracy are important concerns, especially in the realm of short-distance wireless communications. In recent years, the size and functionality of electronic devices have decreased while increasing.
The demand for the electrical parts that go into making these devices aregrowing to keep up with this trend. Particularly in the context of short-range wireless communications, improved transmission speeds and high accuracy are significant issues.
By utilizing the frequency control technology found in temperature-compensated crystal oscillators, tighter tolerances have been attained in comparison to standard SPXOs (TCXOs).
Due to the popularity of advanced information terminals (including smartphones) and the growth of cloud computing, networks have been able to handle more traffic, and digital device intercommunication speeds have increased. Communication systems employ low-amplitude differential digital signals to achieve precise high-speed signal transmission.
Characteristics of kds daishinku:
It is a wide-frequency range speaker system that has a high sound quality and low distortion. It also offers an easy setup process. With its unique design, daishinku is able to deliver great sound quality even when used as a portable speaker. It is a wide frequency range of high quality, low cost, large capacity, multi-functional, easy operation, energy saving, environmental protection and safety equipment. It is easy to install, operate, and maintain.
It is a low phase noise oscillator with a frequency range from 0.5 MHz to 2 GHz. It has excellent stability and high output power. A low phase noise oscillator is essential for many submissions, such as communication networks, radio systems, and navigation systems; its high-frequency stability can be used as a reference signal source in several applications, including those involving navigational, radio, and communications networks.
It is a very good device for controlling the temperature of space. It is a great way to keep the temperature of your room constant. Their customer service is very friendly, and they respond quickly to inquiries.
Wide variety of output waveforms:
The kds daishinku is a wide variety of output waveforms. It has various functions, such as frequency modulation, amplitude modulation, and pulse width modulation. You can easily control the output waveform by using the function buttons on the front panel. With its unique design, KDS is ideal for those who like to experiment with audio equipment.
Conclusion:
Our kds daishinku are used in many industries, such as medical devices. The top oscillators are available on our website. They are dependable, easy to use, and cover a wide frequency range. Our high-quality products and excellent service have established a steady relationship with many customers from different countries. We have an excellent track record of providing top-notch products for our customers. With many years of experience, we know what it takes to create durable, reliable oscillators. Please visit our website ChipSun today for more information on oscillators. We have developed our own unique technology for making high quality. Buy yours today!